LinkExchange Member

HI ! When i first started to make this page i wondered what it's all about. Well, that was the beginning.
Anyhow, i thought, maybe i could say something that would interrest some people that came to see this stupid site made by an anonimus. Well , let's try to start it somehow ...
My names should be of no importance here. They just call me Mrky, witch means a dark person.
This is not beacuse i'm really dark, but my name is to complicated to be spelled , so they just call me this way. That much about my name.
I'm a student, and i study Civil Engieneering. I hope that one day my knowledge will help my country to be become more popular and interesting for foreigneres.
As you may notice, i really like my hometown and my country, witch gave me the idea to give you as much as possible information about Belgrade and Serbia (Yugoslavia).
That is the point of my writing.
---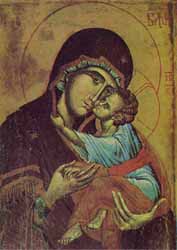 Since we are ortodox christians, with a long tradition in Christianity, my duty is to present you some interesting sites , where you can find more information about our church, religion, and culture.
RELIGION SITES:

Holy Hierarch Savva, First Archbishop of Serbia. Hierarch Savva has a significance for the whole Orthodox world, as have all the great saints. The heritage of Hierarch Savva of Serbia lives on especially in the Church tradition of the Slavic peoples.

Pecka patrijarsija - The Patriarshia Of Pech , one of our greatest mosqoes. With great historic importance.

Serbian Orthodox Home Page. Serbian Monasterys, churches and many other interrsting things.

Serbian Liturgy

Hilandar research library. .Resource center for medivial Slavic studies.
This Informations shall be updated in regular bases. If you have some link you think i should also implement here be so kind and inform me so.

Welcome to Belgrade..The most beautiful city .
This is our capital. It is one of the oldest cityes in Europe. Although this sites i'm about to present to you are not as good as they are supposed to be it can give you a idea about it. TRUST ME ...IT IS HAS MUCH MORE TO OFFER IN REALITY.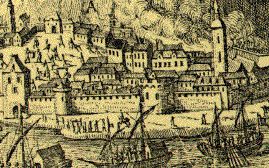 Picture of Belgrade( circa 1520 ad)

Belgrade...some info about the town...

BeoCITY...a nice info site in serbian.

RADIO B92..an indipendent radio station

WEBCITY...The about Belgrade!